Choosing Rental Software
One of the keys to your rental business success is choosing the right rental business software. Let's first get an overview of the process for choosing the right rental business software:
Needs Analysis

This includes making a detailed list of all the features needed for the rental software you will use. We recommend first starting with the most important features and your budget and keeping a secondary list for nice to have features. Remember that there is probably no software that will have 100% of all the features you want, you may need to make some compromises.
Research and Test Solutions

Next you can research all of the available options online. There are literally hundreds of solutions out there, so it can help if you are able to narrow down your options by taking your most important features list and comparing to what each rental system offers. Not all rental software providers list their pricing so it can take additional time to contact them and get their price lists.
Purchase and Implement The Best Solution

Make sure to find out from your chosen rental software provider their support policies, what kind of training is included, and the overall ownership cost. You'll then look into training yourself and your staff on using the new system. It will also be beneficial to you to see how to work the new rental software into the other software that you already use for sharing data using APIs.
Strategy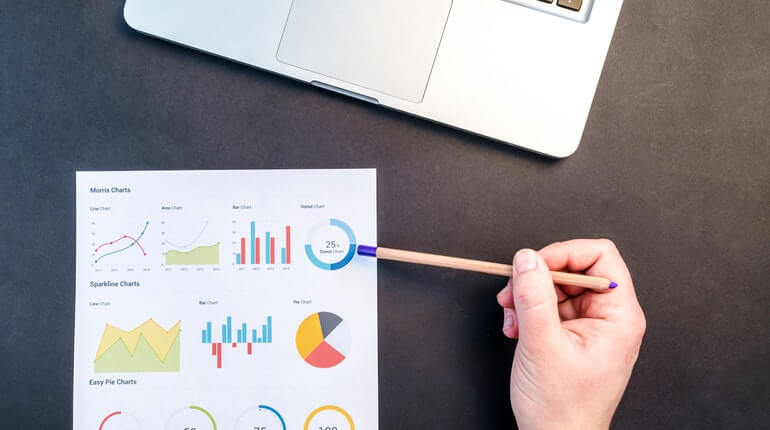 High-Level Features To Take Into Consideration For Your Rental Business Software
We have put together a list of the top 13 features to take into consideration when choosing your rental business software. Some of these features may or may not be needed by your company.
As you probably can guess most Rental Software is now cloud based. There are many advantages to this as far as lowering cost of maintaining your computers that run the rental software since it is probably going to run in your web browser or mobile device. However with recent data privacy laws you'll want to make sure the rental software you choose follows all the changes regarding customer consent and all private data is stored.
That being said you can still find local server based rental software as well, or hybrid that can run as both from the cloud and locally if online access is lost.
Websites are becoming more and more the #1 marketing tool for the modern business. So please don't make your customers use an email form to book reservations that doesn't actually capture and reserve inventory until you manually enter it into your spreadsheet.
Rental software varies greatly as far as the online website booking experience, what type of website content management systems they support (perhaps wordpress woocommerce booking plugin, joomla, or square space), and the speed of their servers.
Point of sale is the hardware you use at the cash register to accept payments like credit cards or wireless phone payments, generate and print receipts, integrate barcode readers, and display info to your employees about inventory levels.
Don't skimp on this feature since it can slow down your business greatly and if not implemented correctly your customers will get frustrated waiting in line to place an order or pickup rentals.
Mobile Friendly and iOS / Android Apps
At the minimum you'll want rental software that has a mobile friendly administration panel and customer facing website for your customers to place bookings.
You may also want to look for rental software that has native iOS or Android apps that can speed up rental order processing, help truck delivery drivers, facilitate in-house communication, and even be used in substitute of dedicated barcode readers.
Do you have more than one store or warehouse? This can be a tricky thing to handle as you may run on a central distribution warehouse model, or you may run each of your stores as a separate entity that can transfer inventory to each other.
When making your needs list be sure to note if you need to have extra fees added to orders for doing inventory transfers, what kind of transfer records are needed, and how this is to be handled on your customer facing website like should the customer choose their pickup location, or is this processed automatically by using their shipping address?
Order editing can be a very tricky issue to handle, especially if you get phone calls with customers needing to change their rental dates frequently.
Before deciding on a rental software, make sure to test out this feature as some solutions are not capable of editing orders after they are made, and others may not do it in a way that can handle price adjustments, credits, and refunds.
Does your rental business require clients to first submit a request for quote before you give them your pricing? Many event rental companies operate this way since the needs for an event can get quite complex and the client may not understand all that is needed. Some things to consider are: Can quotes be converted to orders? Can quotes be edited? Can the quoted price be changed? Can a quote be emailed to customers?
Barcodes (Serials) Location Tracking
Serial / Barcode tracking is useful to track each individual item of inventory when you have more than one of the same product. Perhaps you have 10 of the same car or 6 of the same camera. Record on your feature needs list if you need to record records for a serial, purchase price, or maintenance. Some rental software systems even have a maintenance tracking feature.
API for Customizations, Integration and Data Sharing
APIs are used for things like:
Integrating with other software you use
Customizing how the software works
Importing and Exporting data
Working with other electronic devices
Even if you don't need to do this yet, we recommend that you make this a must-have feature for the rental software you choose as you never know what you'll need to work with in the future.
Rental Contract Generation & Signing
You'll want to check to see if the rental software works with how you generate your rental contracts. Ideally you'll be able to generate digital copies of rental contracts, have them be signed electronically or printed for physically signing them.
Plugins / Third Party Integrations (Quickbooks, etc.)
Do you have to have your rental software integrated with your accounting (Quickbooks, Xero, etc.), ERP, CRM, or other business software? Some rental software comes with this feature out of the box, while others you may have to have it custom built and developed.
How does the rental software handle emails and text message notifications for things like orders, returns, or client communication? Does it have templates that are easy to customize?
Not many rental softwares support a multilanguage customer storefront, but many do support changing at least the administration panel language or the storefront language in something other than English.
This can include reports on product utilization, return on investment, inventory, sales by customer, sales by salesperson, products being repaired, subrentals, and more.
Some rental software can also track and log which user placed the order or edited it which is useful when multiple employees may be working on the same order.
Major Factors Other Than Features To Consider
Loading Speed
Few things are worse than waiting 10 – 30 seconds each time you click a button or navigate to a new page of the rental system. Ideally loading speed should be < 2 seconds per operation.
User Interface and Graphic Design
This may sound frivolous but it's not. Your work satisfaction can actually go down if you are forced to use ugly difficult to navigate software all day. Don't just write off good design as window dressing, good design contributes to productivity, a good image to your clients, and a positive state of mind.
Support and Training
What are the support hours? Is it ticket based or can you talk to a person on the phone? Are the support representatives actually helpful?
For training how much does training cost for your staff or is it already included? How is the documentation and videos on their website?
Years in Business and Number of Clients
Rental Software is actually a fairly new industry most companies will not have been in business longer than 10 years. But if the business is brand new is there good reason to believe that it will continue to stay in business? It can take a long time to move from one rental software to another if the company is dissolved. How many clients do they currently have and in what countries? Will they share a few companies that have approved using their contact information for reference?
Ease Of Use
Does the rental software make sense without having to always refer to their documentation? Is the documentation built-in to the system with help menus or tooltips so you don't always have to refer to a separate page? How many pages or page loads does it take to do typical work processes like create an order, check inventory, edit a customer, or send an invoice?
Security Policies (PCI Compliance, Encryption), Uptime and Backups
How does the rental software handle customer data? Is the database encrypted? Does it comply with the laws regarding consent to store personal information?
No system will be 100% up all the time – things fail. What is the guaranteed uptime for the rental software? What happens if there is downtime – is there any failsafe?
What kind of safeguards are in place to backup your data? Is it stored securely in an offsite location?
Can You Easily Export Data To Another System?
Don't allow your rental software to keep your data hostage. Should you want to, are you able to export products, customers, and orders into another data format such as a spreadsheet, xml, or database?
Rental Software Cost and Pricing – How Much Should You Pay?
Our advice is to not go cheap on your rental software – think of it as one of the most important aspects of your rental business. A good rental software will be what you rely on day by day to process your orders, run your point of sale, run your website, keep track of inventory, and much more. We sometimes hear of companies only willing to spend $40 or $60 a month on rental software – but is that really reasonable? Rental Software should not be compared to a GoDaddy web hosting account that is $5/month or other cheap web hosting plans, it is much different.
Think of the time that a development company must spend to develop and support the rental software. Say they have 7 developers which are not cheap – they usually charge $30/hour or more plus all of their support staff. They are not going to be able to sell this rental software to millions of people as it is a more limited target market. Also they are going to need to offer you support and cover their costs for servers and server admins.
Factors To Take Into Consideration For How Much You Are Willing To Pay:
What is your monthly revenue?
How much time will your rental software save you per month as well as your employees?
How much increase in revenue might your rental software help you generate due to online bookings and marketing features?
Is full support and hosting included?
Will you need to use other software in addition to your main rental software to run your company? How much does that additional software cost?
Does the rental software allow your company to grow faster?
Different Pricing Models Used For Rental Software
By User
This is a very common pricing model, you'll see at the top of the pricing charts how many users will be using the rental software. This means how many people at your company will need to have logins to the rental system.
Pay Per Feature
Some rental software will charge based on how many features you need. They may have a regular, pro, and ultimate type plan or may charge individually for each feature.
Number of Products
Charge based on how many products or how much inventory of a product you maintain. This method is less common.
Charge Percent of Sale
Charges a percent of all sales that are generated from using the rental system. For example they may charge 1% of all sales we have seen some tour rental software use this model.
Know Your Types Of Rental Software
SaaS Cloud Based
This is the most popular type of rental software being offered. SaaS means software as a service and means that instead of paying a one time license fee, the software is usually billed on a monthly or yearly basis and this includes all of your support and updates. The rental software company may not list their software as being SaaS, but if you see that they charge a monthly fee for the use of their rental system then they are probably under this category.
On Premise Local or
Hybrid Local/Cloud
Local rental software can be important if you can't rely on stable internet access where your rental business is located. However there are some rental systems that are a hybrid meaning they can run offline temporarily when there is no rental access, but then sync back to the cloud when internet access is restored. Local rental software may be operating system dependant and actually be an installable Windows or Mac based software.
Shopping Cart Addon Rental Software
Some rental software has been developed as an addon to shopping carts. Perhaps you already are running an ecommerce web store using a shopping cart such as Magento 2, Shopify, WooCommerce (WordPress), Prestashop or Bigcommerce. There are development companies that addon all the features needed take online bookings to these shopping carts. They vary widely as far as how complete of a solution they are, so we suggest using caution when choosing this method.
Industry Specific
Industry Specific rental software may be SaaS Cloud Based or On Premise Local type software, but has been tailored to the needs of a specific rental industry. Some of the popular industry specific rental software categories are:
Heavy equipment rental
Inflatable Rentals
For more research please checkout the Rental Software Directory which has all available rental software broken down into industries and even includes a section for Rental Software based on shopping carts.